Climbing in the Dolomites
The most beautiful easy climbing tours around Cortina d'Ampezzo
Region:
Dolomites
Fitness

Technic
maximum participants:
2
Prices:
from Euro 1050.- up
Tour Character
Light to medium alpine climbing tours.
Required Skill and Fitness Level
Skill: Climbing up to the 4th degree of difficulty (UIAA), knowledge of safety and rappelling techniques.
Fitness: Approaches and descents between 1 and 2 hours, climbs between 2 and 5 hours per day.

Meeting point: Cortina d'Ampezzo, 32043 Belluno, Italien
Tour Description
The large cirque of Cortina d 'Ampezzo surrounded by bizarre Dolomite peaks is probably one of the most beautiful climbing areas in the Alps: Alpine routes in every direction, an ambience that is second to none and wonderful climbing routes in the finest rock.
Details
Number of participants: 1 to max. 2 persons per guide.
Services included: tour organization, reservations, guiding by a state approved mountain and Ski guide.
Services excluded: Overnight and half board.
Accommodation: Hotel near Cortina.
Misc: Insurances (accident, travel cancellation) at customer's responsibility. Please refer to general terms and conditions.
1. Tag
Individual or shared arrival to Cortina d'Ampezzo. Climbing in the Cinque Torri.
---
2.-6. Tag
Tour options (a selection): - Hexenstein Südkante, IV + - Falafelaregotürme crossing, IV + -Averau southwest face, IV + -Diverse routes to the Cinque Torri, to V + -Punta Fiames south wall, IV + - Punta Fiames southeastern edge, V-Tofana di Rozes 1. south wall pillars , V. At end of the 6th day home journey.
---
---
This might interest you: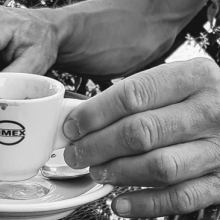 Region: Arco am Gardasee
Prices: 4 persons Euro 295.-, 3 persons Euro 385.-, 2 persons Euro 575.-